Summary
Schools continue to address learning loss and enrollment declines following school closures triggered by the COVID-19 pandemic.
By now, a large number of educators have returned to their classrooms.
But have we returned to normal? Not really.
The toll on students' and educators' mental health and social-emotional needs continues to grow. Burnout and coronavirus anxiety are still surging after a high-stress year of virtual learning. At the same time, districts face shortages of educators and other school staff.
Are there issues? Yes.
To sum it up, the most significant issue in K-12 education right now is stability.
Learning & Enrollment Loss
Schools continue to address learning loss and enrollment declines following school closures triggered by the COVID-19 pandemic.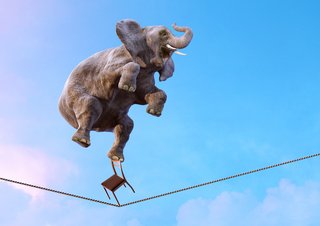 Schools across the country have used federal relief funds to launch tutoring and other intervention programs to close learning gaps widened by 2020 shutdowns and intermittent closures. However, the success rate of these programs is yet to be determined, as well as their sustainability, once federal aid dries up.
Meanwhile, schools also contend with enrollment losses. According to the National Center for Education Statistics, enrollment declined by nearly 3% in 2020-21, the most significant drop since the start of the century. The greatest decrease is in early childhood education, with a 22% decrease in pre-K and a 9% dip in kindergarten. Fewer students mean less funding, which also impacts students and teachers in school.
Funding
There is excellent unpredictability with funding in public education, making it challenging for school districts to plan. Mississippi and many other states do not have adequate funding to provide public pre-k education. The lack of affordable and available quality pre-k results in kindergarten students who are unprepared to enter school.
The rigorous standards cause many students and their families great stress as they struggle to learn and master the content assessed in the classroom and at the state level.
Policies, among other things, continue to change as social and emotional health needs grow among students and staff. Teachers are leaving the field for various reasons, and substitute teachers and bus drivers are difficult to find now.
Stability. How do we acquire that in public education?
We begin by creating stable environments.
Effective curriculum maps for the classroom, hybrid, or virtual settings.

Consistent and effective communication from all parties involved.

Staff stability can be bettered by creating positive work environments while implementing policies and practices that support teachers.

Continue intervention for learning loss while also creating new learning opportunities for students.

Funding and opportunities for quality pre-k education. Early childhood education is the foundation for student learning and must be solid and stable.
When building a structure, it has to be stable to stand; if it's not, professionals identify the problem and ensure that it's safe and sound moving forward.
We are the professionals, and we've identified the problems. Now, it's time to ensure that K-12 education is stable for students and teachers.
To learn more about fostering a positive school climate, reach out to 

Agile Education

 today.